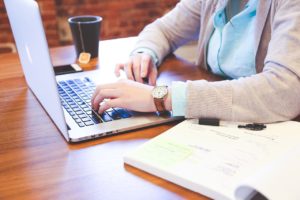 COVID-19 has affected us all in many ways. During this time we know that everyone is in need of solutions. We continue to offer our support services with the exception that on-site service or other in-person service is provided only when absolutely necessary. Our primary focus right now, apart from maintaining internet access and network functions, is to provide for remote access for business customers who are working from outside the office.


We have a remote solution for workers, and available support to help users get acclimated and keep operational.
What We Offer
A remote control system provided and supported by us, including remote printing and scanning as necessary.
Continued operation of backup software, system security and maintenance.
Troubleshooting for any issues with programs or hardware.
Available technicians for remote workers who are in need of training and setup.
Laptop computers, desktops and other devices for home users (subject to availability).
General tech support
Tech Support
During this time, we are dedicated to keeping our customers working. We will consider any additional requests to further this objective. If you have a question, please just ask.
Call us anytime (631-537-9888)